HR Process Management
From recruitment to onboarding, performance management to offboarding, our platform streamlines HR operations
if (trim(get_post_meta(get_the_ID(), 'block1_a_ancor', 1))) : ?>
Request a demo
endif ?>
if (get_post_meta(get_the_ID(), 'block1_img', 1)) : ?>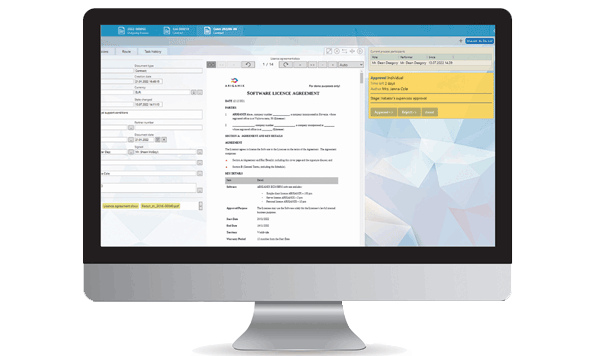 endif ?>
ARIGAMIX offers a comprehensive solution for managing
all your HR processes in one system
By using our system, you can simplify and automate many of the tasks associated with HR management
Onboarding and Offboarding
Time and Attendance Management
Integration with other systems
if (trim(get_post_meta(get_the_ID(), 'block2_a_ancor', 1))) : ?>
Schedule live demo
endif ?>
ARIGAMIX HR process management
can perform a range of functions
Employee data management
This includes storing and managing employee information, such as personal details, employment history, performance reviews, and more
Recruitment and onboarding
ARIGAMIX can streamline the hiring process by allowing recruiters to post job openings, manage applications, and onboard new hires with ease.
Performance management
You can set goals for employees, track their progress, and conduct performance reviews.
Benefits administration
Handle the administration of employee benefits, such as health insurance, retirement plans, and more.
Time and attendance tracking
This feature allows employees to clock in and out, request time off, and track their hours worked.
Training and development
Track employee training and development needs, manage training sessions, and provide employees with the tools they need to succeed in their roles.
Interactive Reports
with Infographics
Keep your finger on the pulse, and control the work of entire departments or individual employees using interactive reports
Multilevel master detail reports of any complexity
Detailing by lines of representation, chart cells, and sectors

Built in designer of reports and infographic views
Schedule live demo
ARIGAMIX HR process management can help organizations streamline HR processes, improve compliance,
and increase efficiency and productivity across the organization